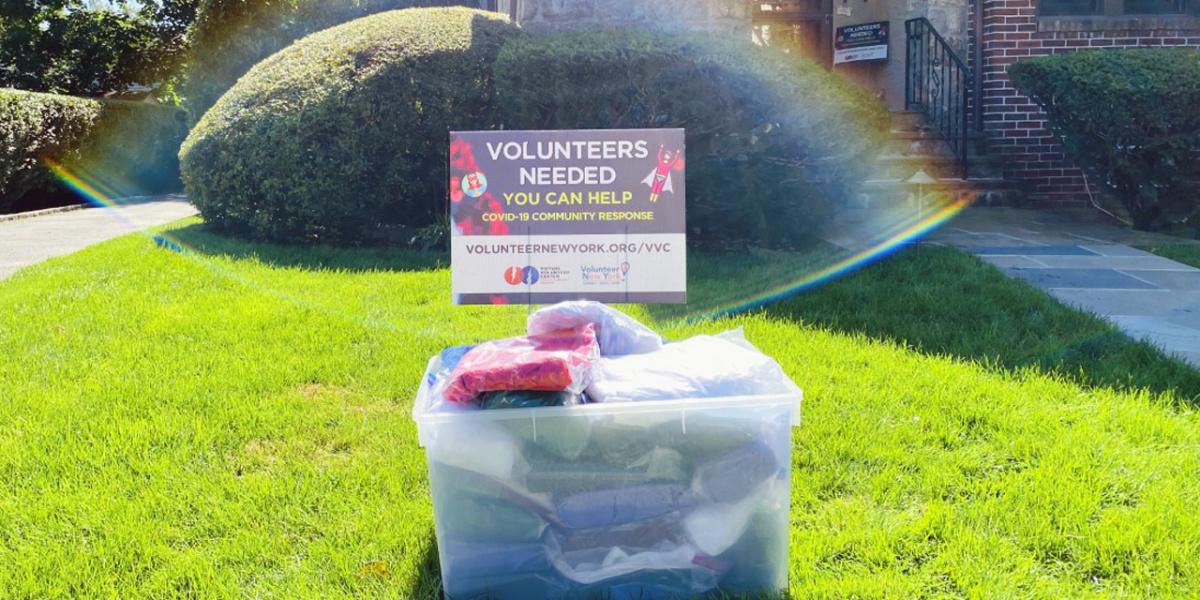 Recent grads may not have been able to don their caps and gowns for a traditional ceremony this year, but they're getting an A-plus for finding a clever way to put their robes to good use!
Gowns4Good, a nationwide initiative started by 2020 University of Vermont grad Nathaniel Moore, aims to repurpose clean robes as much-needed personal protective equipment for essential workers battling COVID-19. (Volunteer New York! even featured it as one of our top 10 ways to volunteer from home this past summer.)
Now, Westchester is stepping up. When New Rochelle changemaker (and winner of Volunteer New York!'s 2020 Legacy Award) Ally Gallin recognized the need for PPE this summer, she led the charge in her neighborhood, setting up a donation box and encouraging anyone who was able to drop off their graduation gowns on behalf of Gowns4Good. What began as a humble effort resulted in 48 gowns in a short period of time. (The gowns were successfully shipped to an assisted living facility in the Hudson Valley in early October, where they will help essential workers and health aides protect themselves—and the seniors they care for—from the COVID-19 virus.)
"I think volunteerism is something everyone can do," said Ally (pictured above with her family) earlier this year—even if that means hosting a donation drive right in your own front yard. Well done, Ally, and thank you to all of the graduates who donated to such a great cause!