There are plenty of ways teens can get involved during election season—even when they're not yet old enough to vote. But putting those ideas into practice isn't always easy. Thankfully, Sleepy Hollow High School students show us how it's done.
This November, the Westchester Children's Association hosted two virtual workshops with 60 upperclassmen from Sleepy Hollow High School as part of its Project 2020 civic engagement program. One of the biggest topics discussed was why the students thought their peers consistently demonstrated low voter turnout during elections. And while their answers were eye-opening, they weren't entirely surprising, either.
For instance, the "lack of education on the voting process and candidates" was understandable: there's so much information floating around and it's not always clear how exactly young people can make their voices heard, especially since the voting process itself varies in each state. And researching the candidates' issues can feel fruitless with so many people on the ballot—and their opponents are slinging mud.
In addition, "perceptions that their vote doesn't count" and their parents' differing political views really put a spotlight on some of the stress that teens feel, even from within their own homes.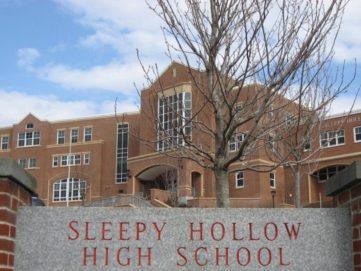 Of course, some of the topics voters care about today were also on the students' minds. These included criminal justice reform, climate change, gun control, systemic racism and prejudice, women's rights, and political division.
After sharing their concerns, students had the opportunity to work in small groups to identify problems, research data, propose solutions, and even suggest decision-makers who could be contacted. Each group then presented their findings to the rest of the class.
Overall, the workshops were rated by 95% of the surveyed students as enjoyable and helpful. Said one student, "I am more capable of helping in my community than I thought," while another realized that "there are a lot of people in the community who would be willing to help us get involved with certain issues that we find important."
Knowing that there are resources available to not only empower students, but equip them with the tools they need to make a real difference, is key to inspiring teens to come out in record numbers and speak their minds at the voting booth.
---
Westchester Children's Association Project 2020