Giving Tuesday Now is a response to the unprecedented need caused by COVID-19. It's a new global initiative meant to bring us all closer together, to inspire action, and to mobilize generosity where it's needed most.
On this day of global unity, we're calling on everyone to take part however they can. Here are some creative ways to get started!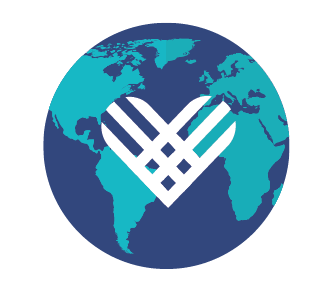 ---
Make a Face Mask
Critical protective gear is in short supply. Now that we've all been encouraged to wear masks in public, it's time for us to get crafty! For #GivingTuesdayNow, consider creating protective masks for yourself, a neighbor, or an essential worker in need:
---
Record a Video Message of Hope
Seniors, veterans, and our most vulnerable neighbors are on lockdown, and with social distancing measures that prevent their loved ones from visiting, they're feeling isolated and lonely. They could use some encouraging messages of hope from you to remind them that they're not alone!
---
Wear Your Heart on Your Sleeve
We all could use a little love right now. Giving Tuesday has always been a time for people to get creative and make an iconic Giving Tuesday heart—and with supplies at home, you can easily create your own and share it!
Volunteer New York!'s theme for #GivingTuesdayNow is "Together We…" Just share your heart with the caption "Together We ___" and fill in the blank.
You can mail your heart to family far away, start an email chain with friends who could use some love, post it in your window or draw it on the sidewalk for your neighbors, or make a digital heart with design software and send it virtually. Share what you come up with on social media using the hashtags #GivingTuesdayNow and #VolunteerNY.