It's been just over two months since Russia launched a full-scale invasion on Ukraine, creating one of the largest humanitarian crises in recent history. According to the United Nations High Commissioner for Refugees (UNHCR), more than five million refugees have fled Ukraine, with about a quarter of the population being displaced. (See a timeline here.)
Unsurprisingly, people all over the world are feeling the effects, from rising gas prices and food costs to a crippled supply chain and struggling tourism industry. The war has shone a spotlight on difficult lessons from past conflicts (think: Yemen, Syria, Afghanistan) and prompted many of us to consider the challenges that refugees are facing, such as how to navigate the confusing laws, housing, education (including learning an entirely new language and providing schooling for refugee children), and healthcare systems of their new countries.
So how can volunteers help from half a world away? One of the easiest ways to provide support is to raise awareness of refugees' most immediate needs, such as clothing, furniture, and translation services. This can be accomplished by organizing a donation drive in your community or sharing important resources on social media. Partnering with an established nonprofit that already works with refugees or disaster efforts is a smart and safe way to ensure your hard work will be directed to the right place.
You can also use your voice to contact your local representatives and encourage them to support and enact policies that are more tolerant to refugees and immigrants. Even the smallest message showing that you value and welcome newcomers from every corner of the world can go a long way in establishing helpful policies and drive resources toward those who are less fortunate. By letting your congressperson know that you prioritize the wellbeing of immigrants and refugees, you can lend a voice to those who don't otherwise have one.
Multilingual volunteers can put their unique language skills to great use by offering translation services to refugees as well as to organizations that are trying to provide resources to refugees. Whether you're helping a parent to interpret a school enrollment application for their child or you're designing a poster with useful information in their native tongue, your linguistic talents will make our new neighbors feel more welcome and integrated in our community.
Those who want to take on a larger, more long-term commitment can become a sponsor or advocate for refugee or immigrant families and individuals. With these types of projects, volunteers are vetted and matched with a family or individual in need and serve as their community guide, helping them to navigate the often confusing applications, programs, and services that would help them in their resettlement. This project is typically reserved for older volunteers—18 and up—but you can certainly assist your family members with some of the tasks involved in being a community sponsor.
See below for a few of the projects specifically designed to help Ukrainian refugees. Volunteers of all age levels can find a project that works for them—every little bit helps!
Note: these opportunities are active at the time of this blog post. Opportunities may expire or fill up at any time. For a full list of opportunities that serve immigrants and refugees or disaster services, visit https://www.volunteernewyork.org/fs-cause-immigrant-refugee-services or https://www.volunteernewyork.org/fs-cause-disaster, respectively.
---
Donate Medical Supplies
Organization: Afya Foundation
Ages: 15+, 5+ with an adult
When: Friday, April 22-Sunday, April 24 and subsequent Fridays from 10 a.m.-1 p.m.
Location: Yonkers
Afya Foundation is a nonprofit that collects and sorts medical supplies and distributes them to international clinics and communities in need throughout the world. Its latest donation drive is geared toward distributing either new or durable medical equipment—like wheelchairs, crutches, canes, and slings—to Ukrainian refugees with pre-existing medical conditions, as well as those who have sustained injuries as a result of the war. Appropriately, this donation drive kicks off on Earth Day; by donating items they no longer need, volunteers are giving the items a "second life" to simultaneously support Ukraine and the environment! Drop-offs are by appointment only; volunteers can express interest in a time slot and proceed to Afya's website to complete their registration.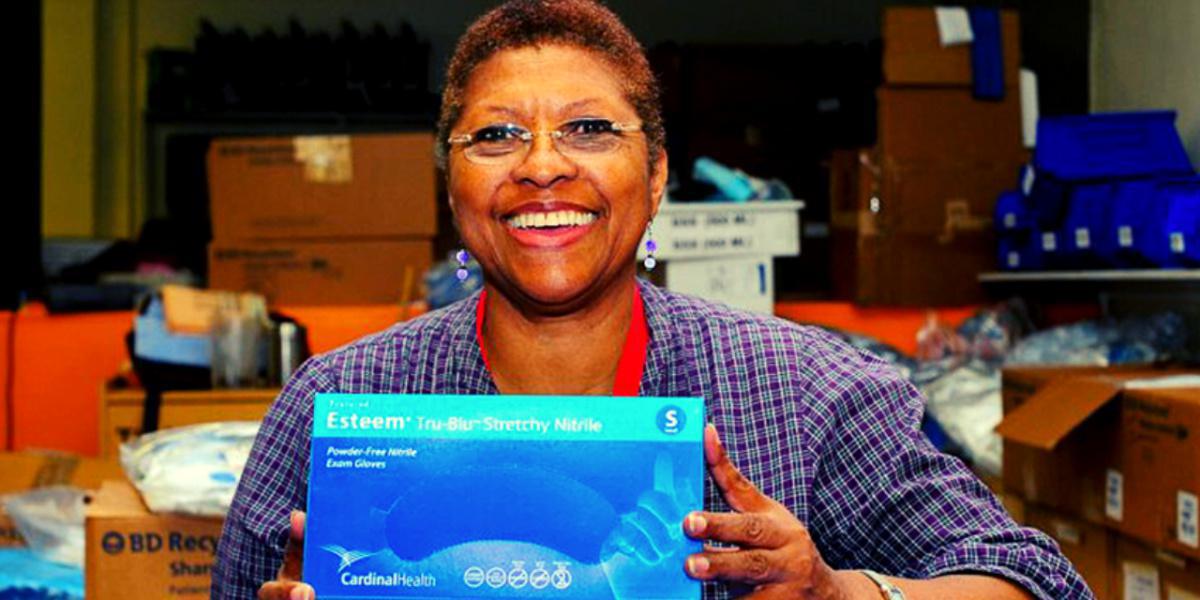 ---
Sort Medical Supplies
Organization: Afya Foundation
Ages: 15+, 5+ with an adult
When: Weekdays; multiple opportunities
Location: Yonkers
Afya Foundation also hosts in-person sorting projects for critical medical supplies, such as surgical kits, wound care supplies, personal protective equipment (PPE), and portable biomedical equipment. These items will be distributed to Ukrainian military and field hospitals along the frontlines that serve both soldiers and civilians.
---
Host a Postcard Party for Refugees (Write Letters to Your Local Representatives)
Organization: Hearts & Homes for Refugees
Ages: 13+, 6+ with an adult
When: Flexible schedule
Location: Virtual
People who are forced to leave their country in order to escape war, persecution, or natural disaster are called refugees. According to the United Nations, there were an estimated 23.6 million refugees seeking resettlement in another country in 2020. The majority of refugees are hosted by a small number of countries and remain there for several years until they are able to resettle in a new country.
Hearts and Homes for Refugees is a nonprofit working to support refugees living in Westchester as well as mobilize thousands of volunteers to advocate for policies that support refugees. This postcard project is an advocacy tool to let elected officials know you support refugees and increasing the number of refugees admitted each year. While New York State is fortunate to have Senators and Representatives that stand in solidarity with refugees, these elected officials have many issues to support. By letting them know that their constituents care about refugees, we can help keep support for refugees high on their list of priorities.
Crafty volunteers can help by hosting a postcard advocacy party in their neighborhoods. Gather your friends and family to create the cards, then mail them together to make an impact. A toolkit with messages and postcard designs makes this project super easy.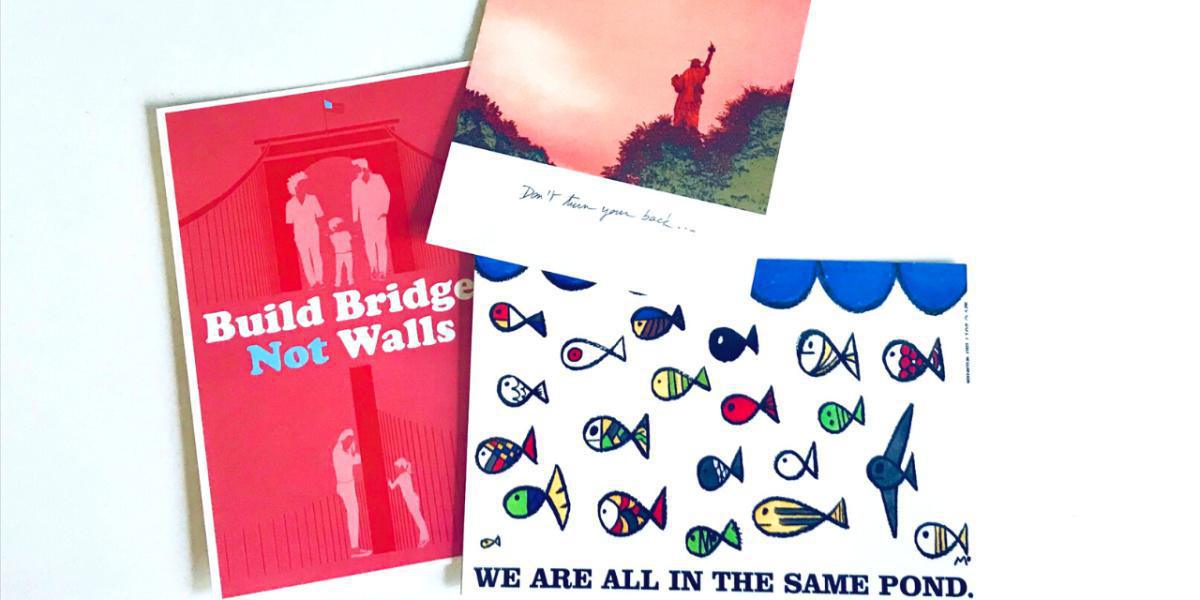 ---
Community Sponsors for Refugees
Organization: Hearts & Homes for Refugees
Ages: 18+, 16+ with an adult
When: Flexible schedule
Location: Throughout Westchester
Hearts & Homes for Refugees is a volunteer-driven nonprofit that actively resettles refugee families across Westchester County. One of the ways it accomplishes this is through its Community Sponsorship Program, in which local volunteers welcome and support refugees from a wide range of countries—including Afghanistan, Honduras, Myanmar, and Ukraine. These volunteers commit about 3 to 12 months of support in different roles, including assisting refugees with their job searches, enrolling their children in school, helping to navigate the healthcare system, learning English, community orientation, driving the families to appointments, and more. Volunteers who speak Ukrainian, Russian, Spanish, and other languages are encouraged to participate!
---
Volunteer Interpreters
Organization: Neighbors Link
Ages: 18+ (share this with a parent or adult friend!)
When: Flexible schedule
Location: Ossining
Neighbors Link is a local nonprofit whose mission is to strengthen our community by encouraging the healthy integration of immigrants. Its Ossining office offers legal services, from citizenship applications to removal proceedings, to both detained and non-detained individuals, adults, and children from Russia, the Middle East, and Central America. It currently needs translators who speak Haitain Creole, Dari, and Chichewa to assist with translating both in-person and over the phone, as well as in the office. This project is suitable for older teens and young adults (18 and up).
---
Bilingual Child Advocates for Unaccompanied Immigrant Children
Organization: Young Center for Immigrant Children's Rights
Ages: 21+ (share this with a parent or adult friend!)
When: Flexible schedule
Location: Throughout Westchester
The Young Center for Immigrant Children's Rights is a nonprofit whose mission is to advocate for the rights of unaccompanied immigrant children. Its Volunteer Child Advocates are matched with an individual trafficking victim or unaccompanied immigrant child. These advocates are adults who volunteer to spend time with, and advocate on behalf of, an individual unaccompanied immigrant child while he or she is in federal custody and subject to immigration proceedings. Volunteers from all cultures, professions, races, ethnicities, and social backgrounds are welcome to become Child Advocates, though they must be 21+ and bilingual in select languages. See the link below for the full list of requirements.
---
More Events and Projects
​