School's out, and while it's exciting to finally break free of the classroom in favor of the waterpark, there's a not-so-fun problem holding back our younger siblings: the dreaded "Summer Slide." Never heard of it? Unfortunately, it's got nothing to do with swimming pools and sprinklers.
The "Summer Slide" is a term used to describe the inevitable learning loss that kids—especially those in lower-income communities—experience when they leave school for the season. Without regular practice or learning, they can actually regress in their reading achievements they made during the school year with their teachers.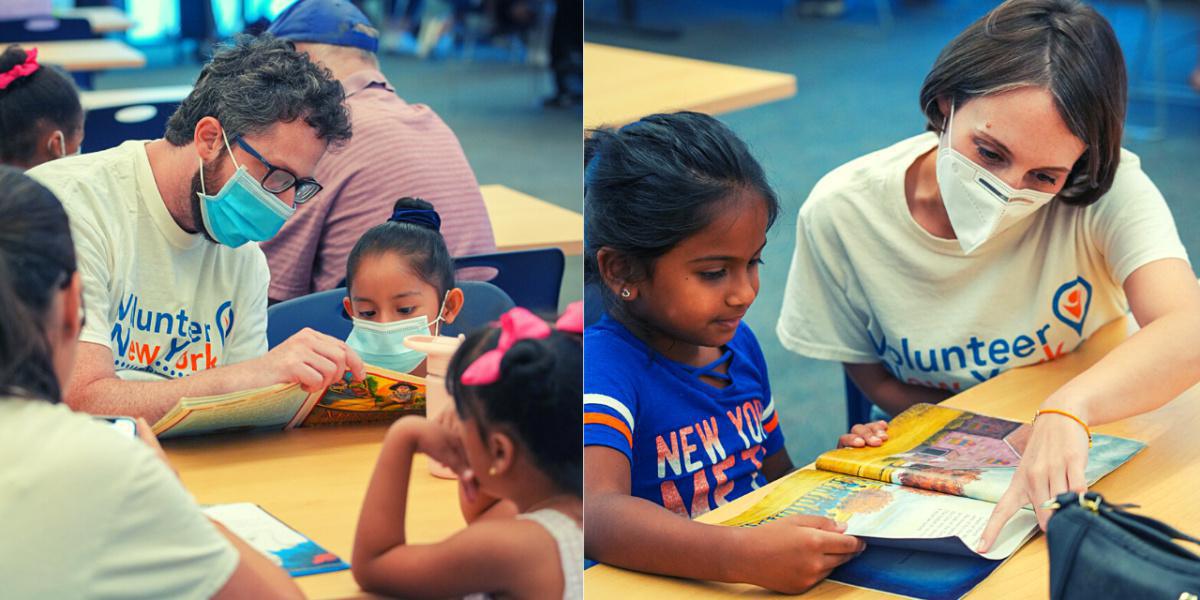 Thankfully, volunteers can help! Whether you're a regular bookworm or you just love spending time with kids, you can put your reading skills to good use by becoming a Summer Reading Buddy. Summer Reading Buddies are paired with one or more grade-school children who have selected a book to read. As the children read along, the Summer Reading Buddy is able to help correct or define tricky words and pause the reading to ask about the context of the story. Not only do Summer Reading Buddies assist with children's literacy, but they can support their reading comprehension and understanding, too.
See below for two Summer Reading Buddies projects in Westchester County that need volunteers right now! And be sure to check out these photos of the Volunteer New York! team, which recently participated in a Summer Reading Buddy program on July 19.
Note: these opportunities are active at the time of this blog post. Opportunities may expire or fill up at any time. For a full list of opportunities for teens, visit https://www.volunteernewyork.org/youth.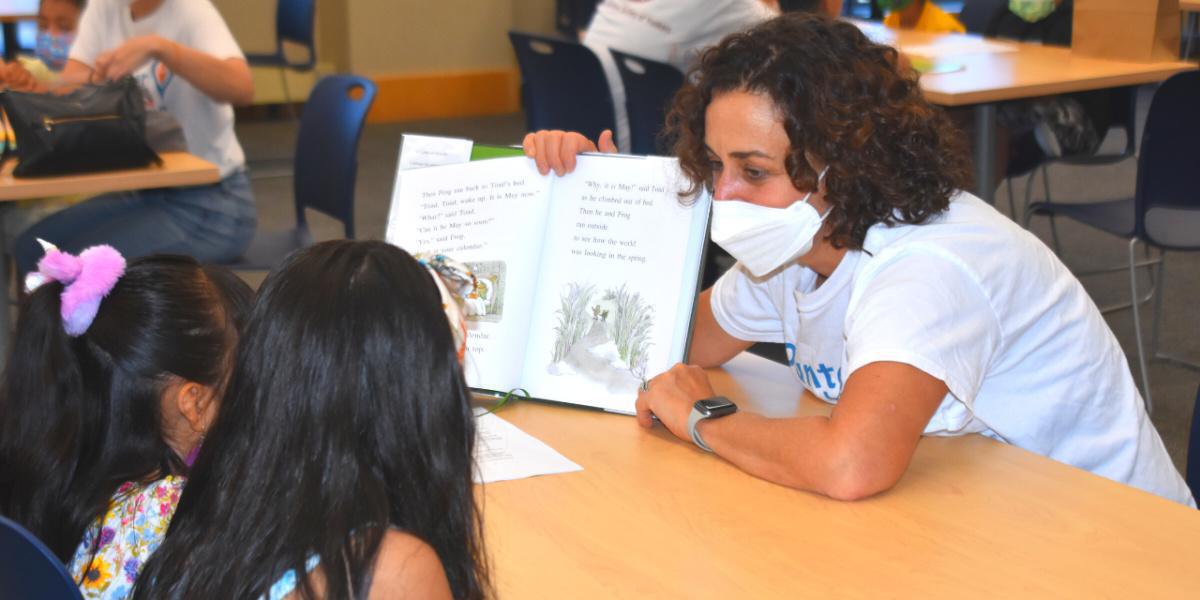 ---
Summer Reading Buddies - Yonkers
Organization: Family Service Society of Yonkers
Ages: 16+, 16+ with an adult
When: Tuesdays and Wednesdays, July 5-August 10 from 12 p.m.-2:30 p.m.
Location: Yonkers
Summer Reading Buddies are provided with books and worksheets at the Yonkers Riverfront Library. They can work one-on-one or in small groups with grade-school children in preschool through fifth grade to practice reading. Summer Reading Buddies must be vaccinated and wear masks as per the current Family Service Society of Yonkers COVID-19 policy.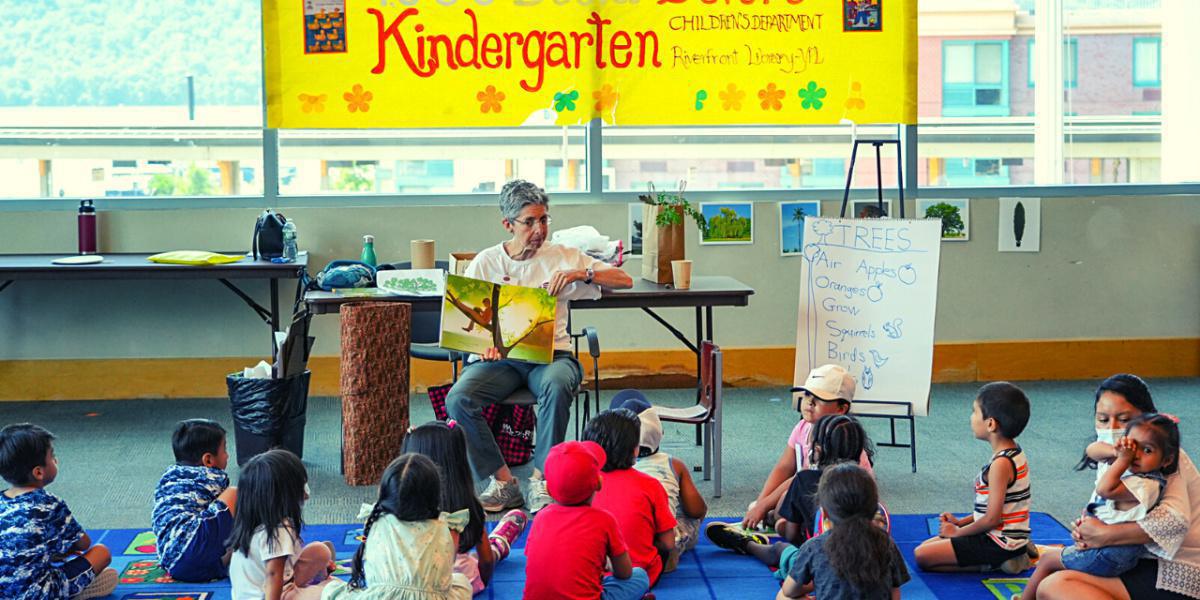 ---
Summer Reading Buddies - Mount Vernon
Organization: Y-Cop of Mount Vernon
Ages: 18+, 12+ with an adult
When: Monday through Friday, July 5-August 12
Location: Mount Vernon
It's important to keep young people physically and mentally active while school is out of session to prevent summer "brain drain!" This program is seeking energetic individuals with a passion for reading to help inspire six- and seven-year-olds enrolled in its summer camp program.